Features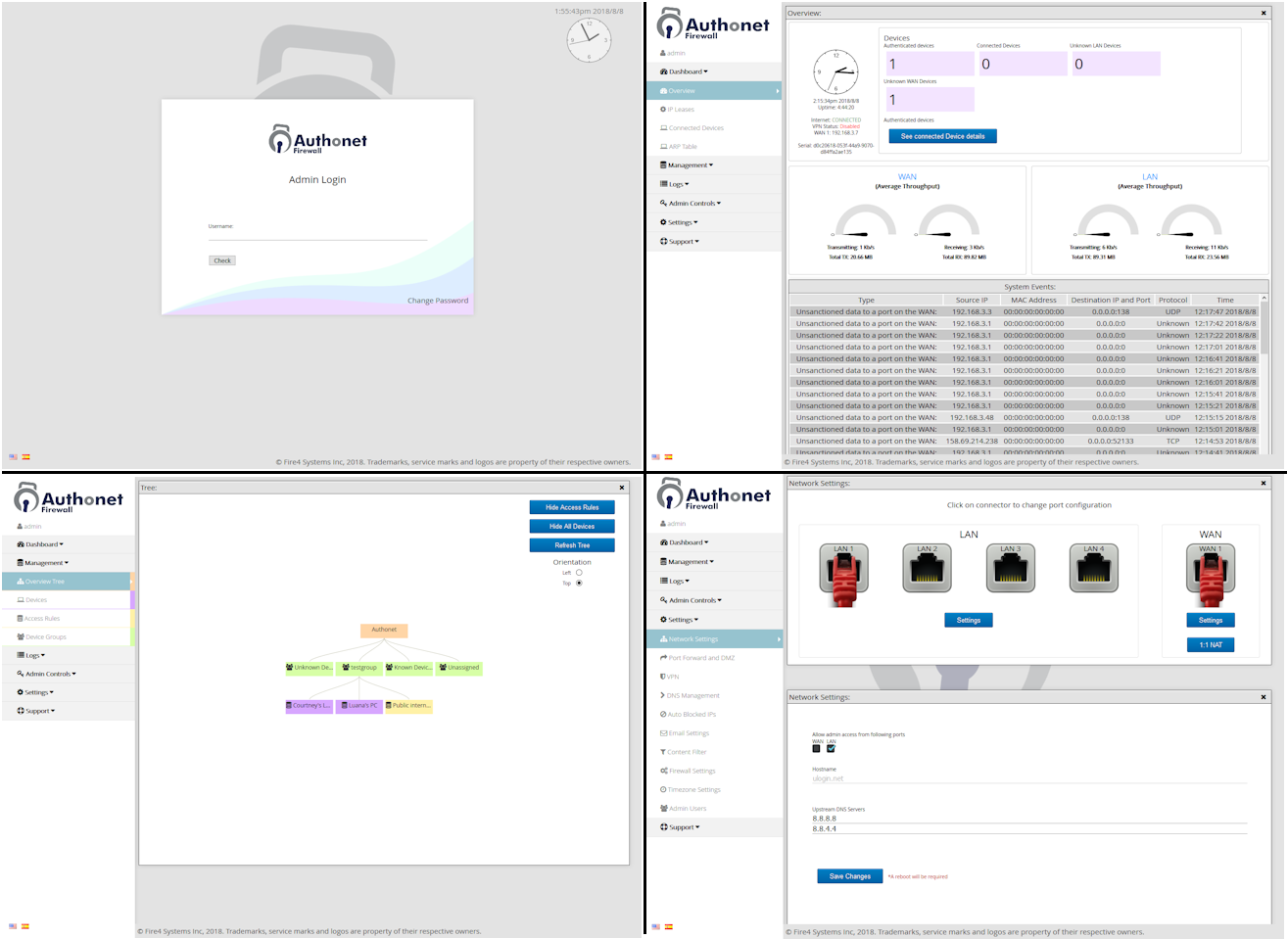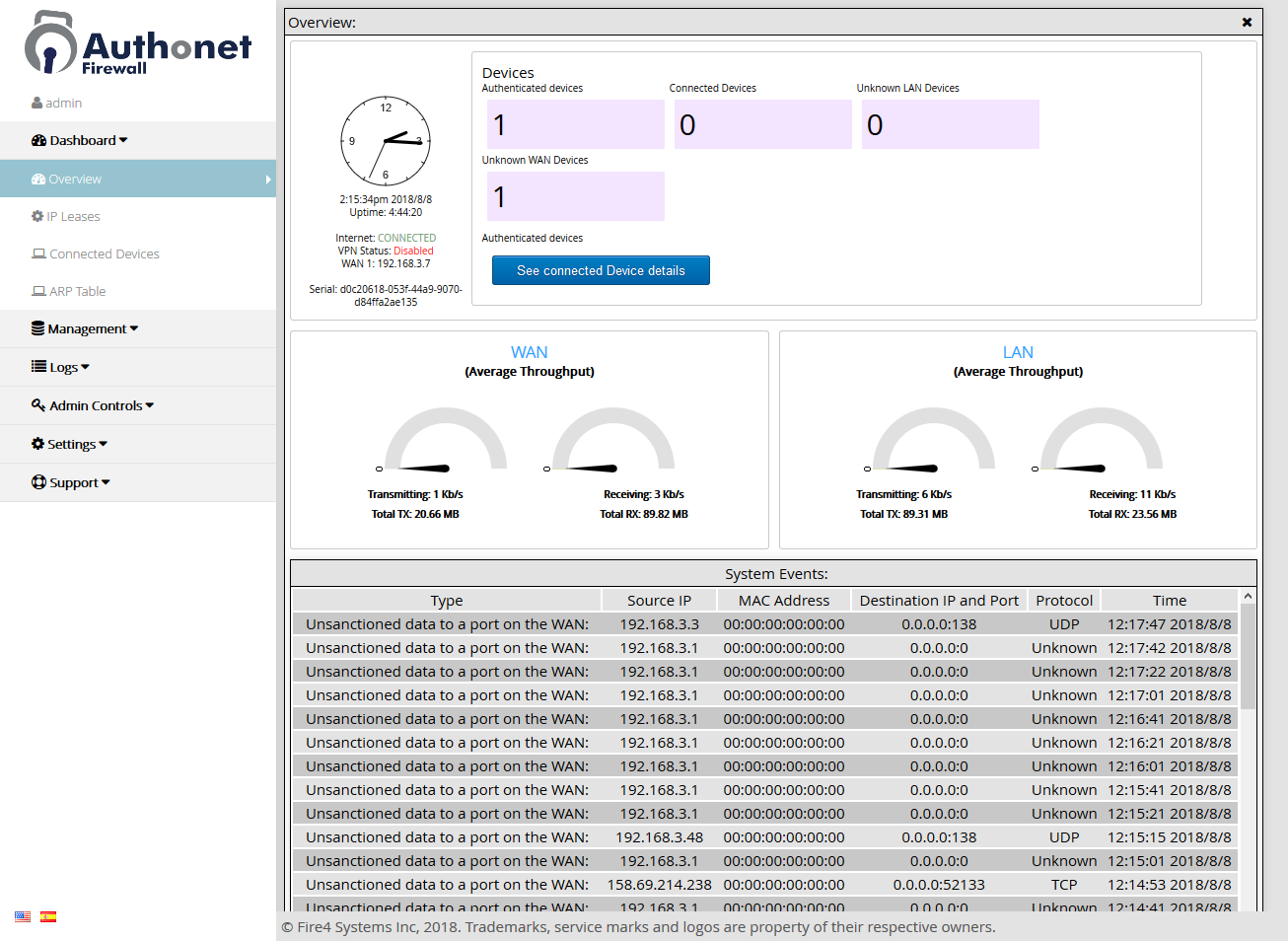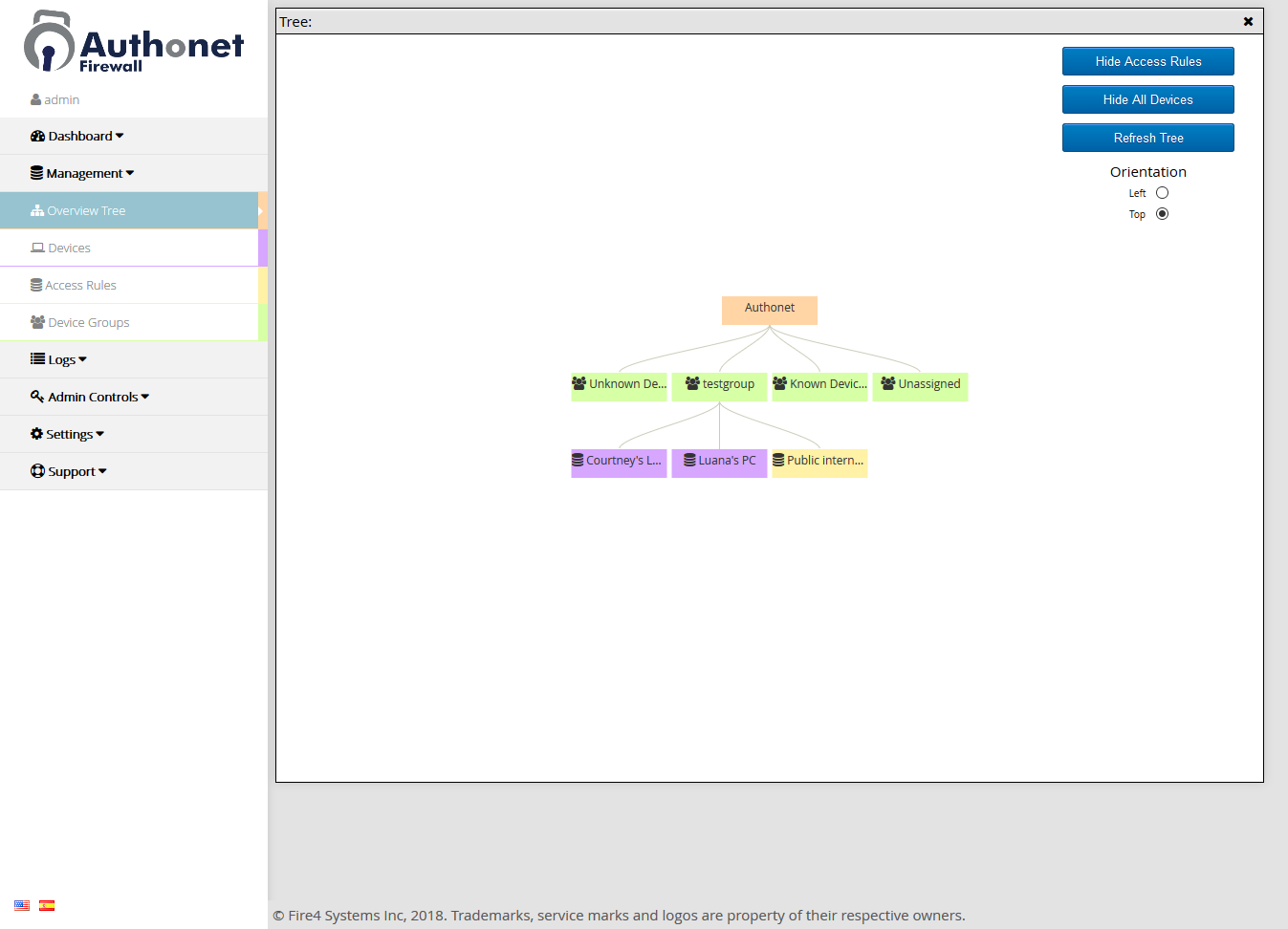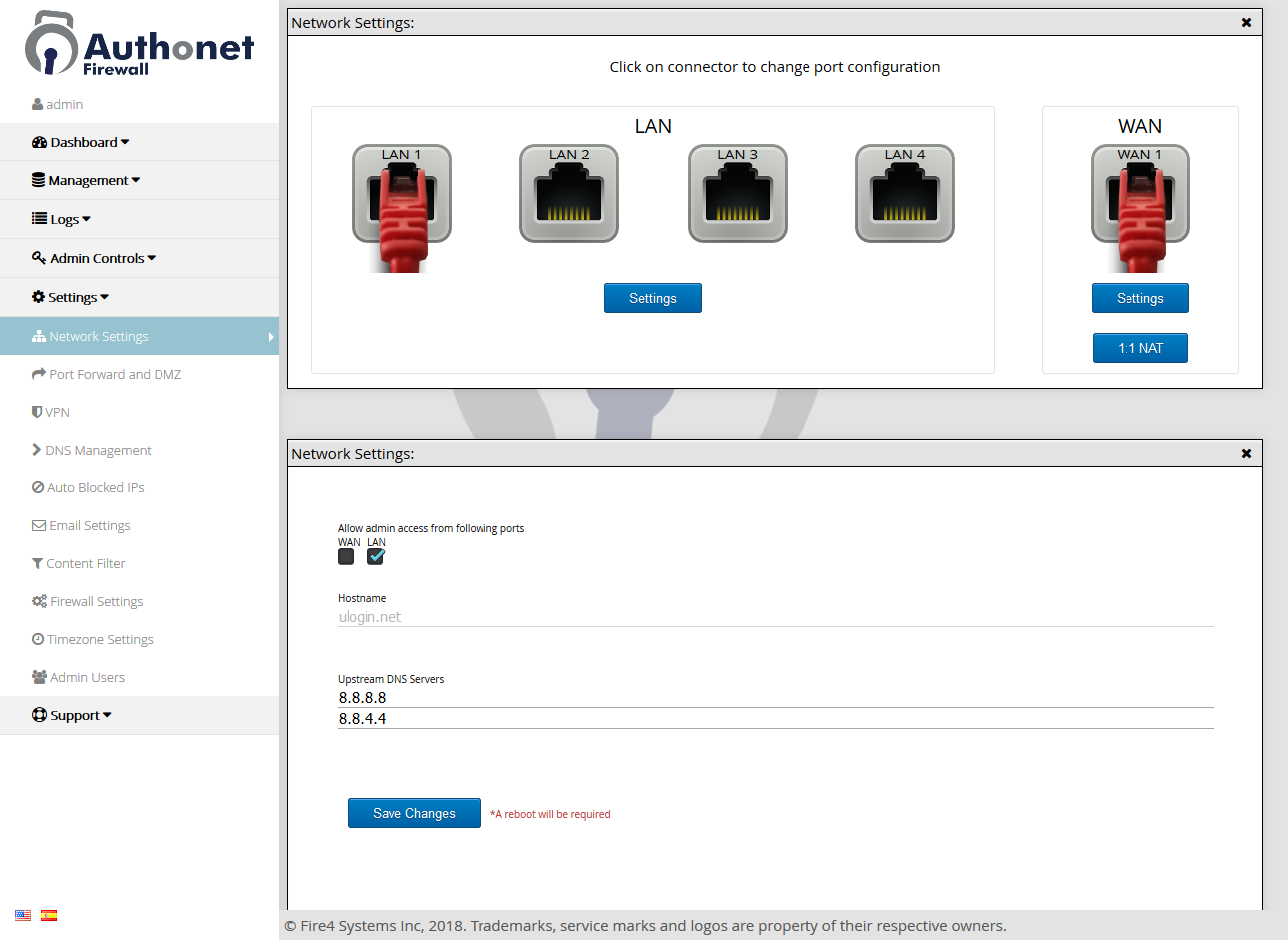 Simple interface and setup
Authonet product range is easy to install in a home or business, and with a simple User Interface it is easy to setup and manage.
No specialist networking skills required, just plug it in and start taking control of your network.
Manage access
Device based authentication to allow users access only to the resources they need and nothing more, groups of devices can be created for different teams with different access privileges.
The access can be monitored, managed and logged in real-time.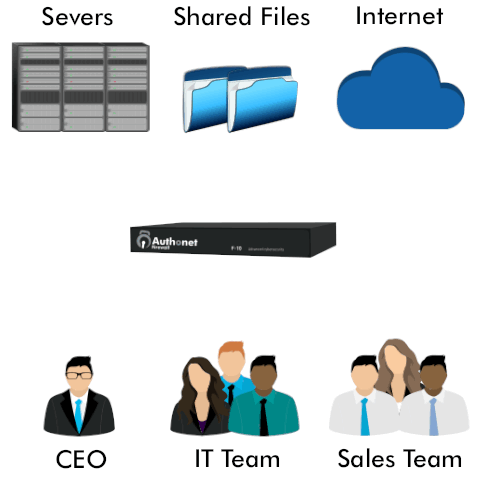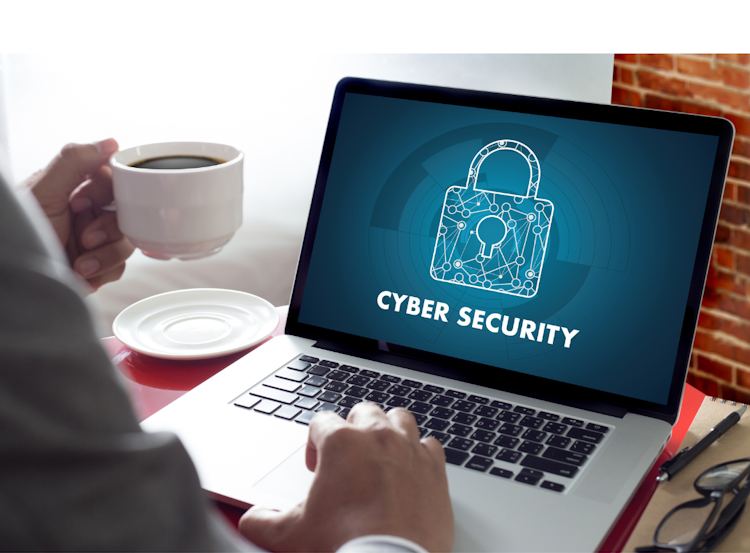 Secure your network
Secure your business' network from external attacks: Intrusion Detection (IDS) to track intrusion attempts and Intrusion Prevention (IPS) to protect your network against them.
See all attempts in the real-time IDS and IPS logs, with download option for further analysis.
Monitor usage
Using the advanced logging features of the Authonet, you can monitor the services your users are visiting. See when your users log in and log out, monitor thier internet usage, and view any blocked events on the WAN interface.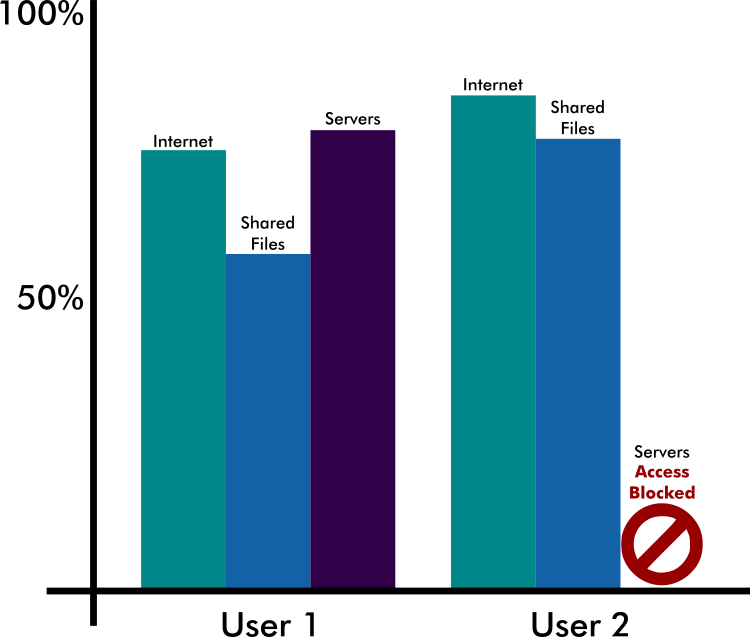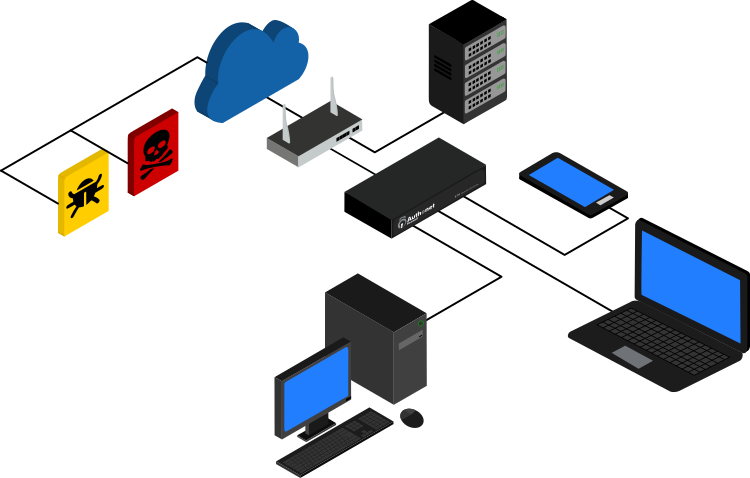 Advanced firewall features
The Authonet Firewall integrates advanced functionality to grant access to services on the WAN side of the network based on the privileges of the accessing device. This functionality can be used to regulate access to services and is especially useful in an increasingly diverse IT environment with BYOD (Bring Your Own Device) being the new norm.
Supports all devices
Authonet works at the network level, meaning no special software is required on the end-user devices. All admin is handled in the browser, there is no software to install on your admin machine either. Simply log in to the Authonet Firewall in your browser and manage the network from anywhere.